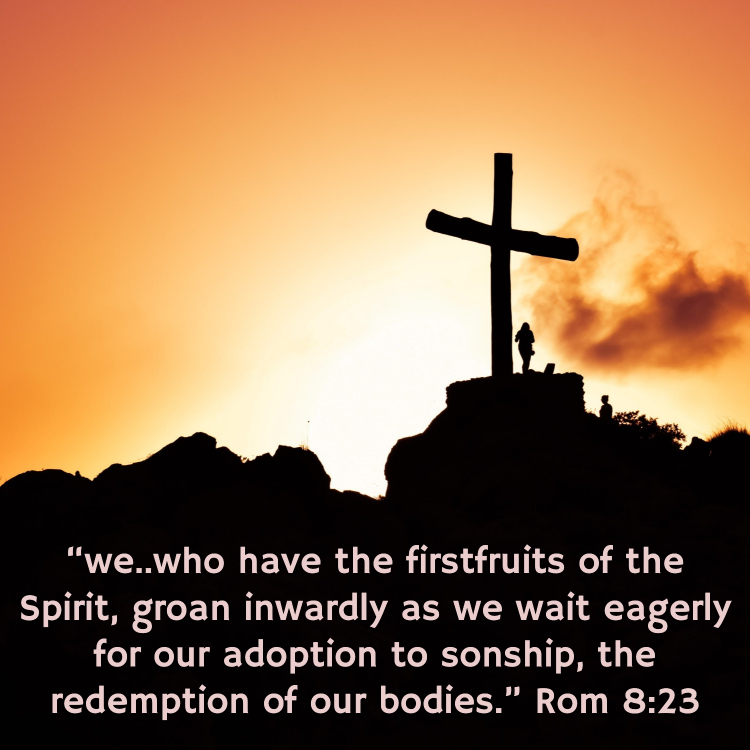 What is the spiritual difference between "moaning" and "groaning"? Is it important?  Biblically, moaning looks super-dangerous  (think Israel complaining in the desert), whilst groaning looks meaningful. But, is this accurate?  We need to get it right.
This is on my mind for two reasons. 
First of all because I'm teaching a class series on the Holy Spirit for the Thames Valley churches of Christ on Friday nights. In the first class (which can be found here), we looked at Romans chapter 8 and the fact that there's a lot of groaning going on! Creation, ourselves and the Spirit:
"…the whole creation has been groaning as in the pains of childbirth right up to the present time. Not only so, but we ourselves, who have the firstfruits of the Spirit, groan inwardly as we wait eagerly for our adoption to sonship, the redemption of our bodies. In the same way, the Spirit helps us in our weakness. We do not know what we ought to pray for, but the Spirit himself intercedes for us through wordless groans."

Romans 8:22–23, 26
Secondly because Monday of this week gave me cause to groan and temptation to moan. In the podcast I detail what happened regarding my mother's hip operation. The emotional cost of disappointment and frustration meant that I found myself wrestling with moaning.
I've attempted to record this Quiet Time Coaching episode whilst still in the middle of wrestling with the moaning/groaning differences. I hope I've created something authentic. Certainly, at the time, I had not fully distinguished what was going on in my heart.
The questions of the hour
Do you agree with me that moaning is different from groaning?
How can we tell when we're moaning and when we're groaning?
Do you have any tips you could share that might help us develop better thinking and decisions regarding moaning and groaning?
Are there some Scriptures that you find helpful on these topics?
Please add your comments on this week's topic. We learn best when we learn in community.
Do you have a question about teaching the Bible? Is it theological, technical, practical? Send me your questions or suggestions. Here's the email: malcolm@malcolmcox.org.
If you'd like a copy of my free eBook on spiritual disciplines, "How God grows His people", sign up for my weekly newsletter at the website: http://www.malcolmcox.org.
Please pass the link on, subscribe, leave a review.
God bless, Malcolm
PS: You might also be interested in my book: "An elephant's swimming pool", a devotional look at the Gospel of John