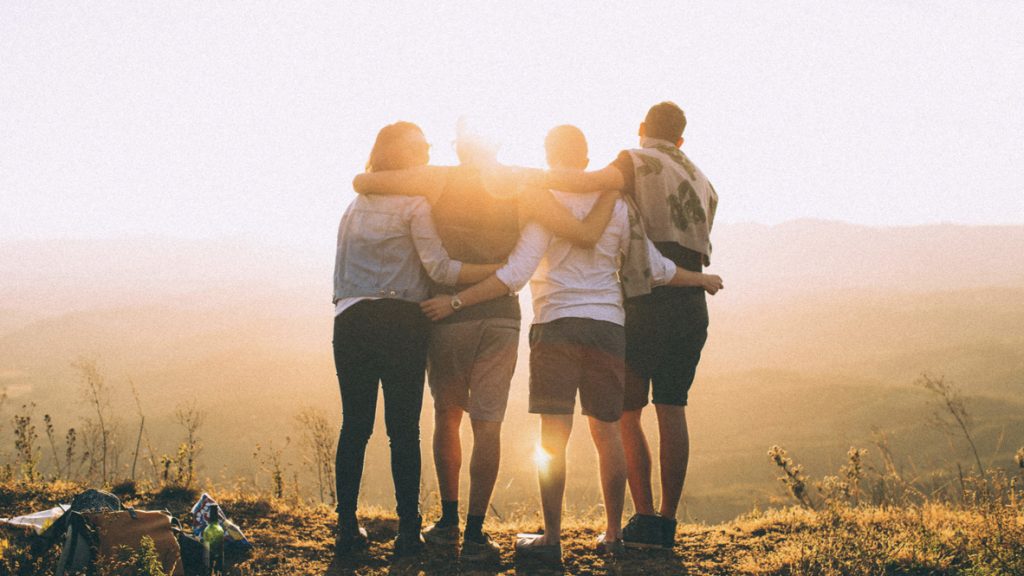 We continue our series today based on the book, "Unloading the Overload: Stress management for Christians" by Chris Powell and Graham Barker.
Today we explore the issue of friends.
What can we learn from Jesus? How does friendship effect our relationship with God, Jesus and the Holy Spirit?
Humankind is not designed to be alone, Genesis 2:18. Indeed, a problem shared is a problem halved. We need friends and we know it. However, for some of us developing deep friendships can be tricky. Early formative experiences and family background play a part in us developing healthy soil in which to form friendships or creating barriers to mature adult friendships, and a friendship with God.
Fortunately, we have Jesus as our model. When he appointed the 12 (Mark 3:14-15) he not only commissioned them for a mission, but to "be with him". To quote from the book, 
"His calling of them to 'be with him' was not just to have their man-power, but also their friend-power! His call to them so that they could 'be with him' was a separate, distinct and primary purpose. He recognised the need for a network of emotional support for himself as he confronted the opposition and challenges ahead. There would be times when their human presence would make the emotional difference he needed."
It's a wonderful thing to contemplate the fact that Jesus's underlying desire for his followers was that they would become his friends (John 15:12-15). Indeed, his relationship with us is so intimate as to actually live within us (John 14:24; Romans 8:9).
The Holy Spirit operates like a friend. He advises, supports, is a constant companion, with us through ups and downs, reassuring us of God's unconditional love when we doubt it, is our defender and tells us the truth. Fundamentally, our relationship with God is one characterised by friendship.
When we are feeling the overload, what will help us to develop our friendship with Jesus? At least three things are suggested in the book.
Honesty. "We cannot expect friendships to grow if we cannot be open with the other person." Be honest with God in prayer.
Flexibility. We change and thus our relationship with God must change. Don't hang on to an outdated immature version of a relationship with God.
Empathy. Developing friendship with God means developing understanding of how he feels about you, other people and the state of the world. His Word helps us greatly with this.
My friends keep me focused, help me not to overreact, clarify my thinking, give me strength, and share my joy. Doesn't God do all the same things?
In what ways do friends help you to unload the overload? What does your friendship with the Spirit do for your challenges when overloaded?
Scriptures referred to or you might find useful: Genesis 2.18, John 14.23; 15.12-15, Romans 8.9.
Please add your comments on this week's topic. We learn best when we learn in community. 
Do you have a question about teaching the Bible? Is it theological, technical, practical? Send me your questions or suggestions. Here's the email: malcolm@malcolmcox.org.
If you'd like a copy of my free eBook on spiritual disciplines, "How God grows His people", sign up at my website: http://www.malcolmcox.org.
Please pass the link on, subscribe, leave a review.
God bless, Malcolm
PS: You might also be interested in my book: "An elephant's swimming pool", a devotional look at the Gospel of John