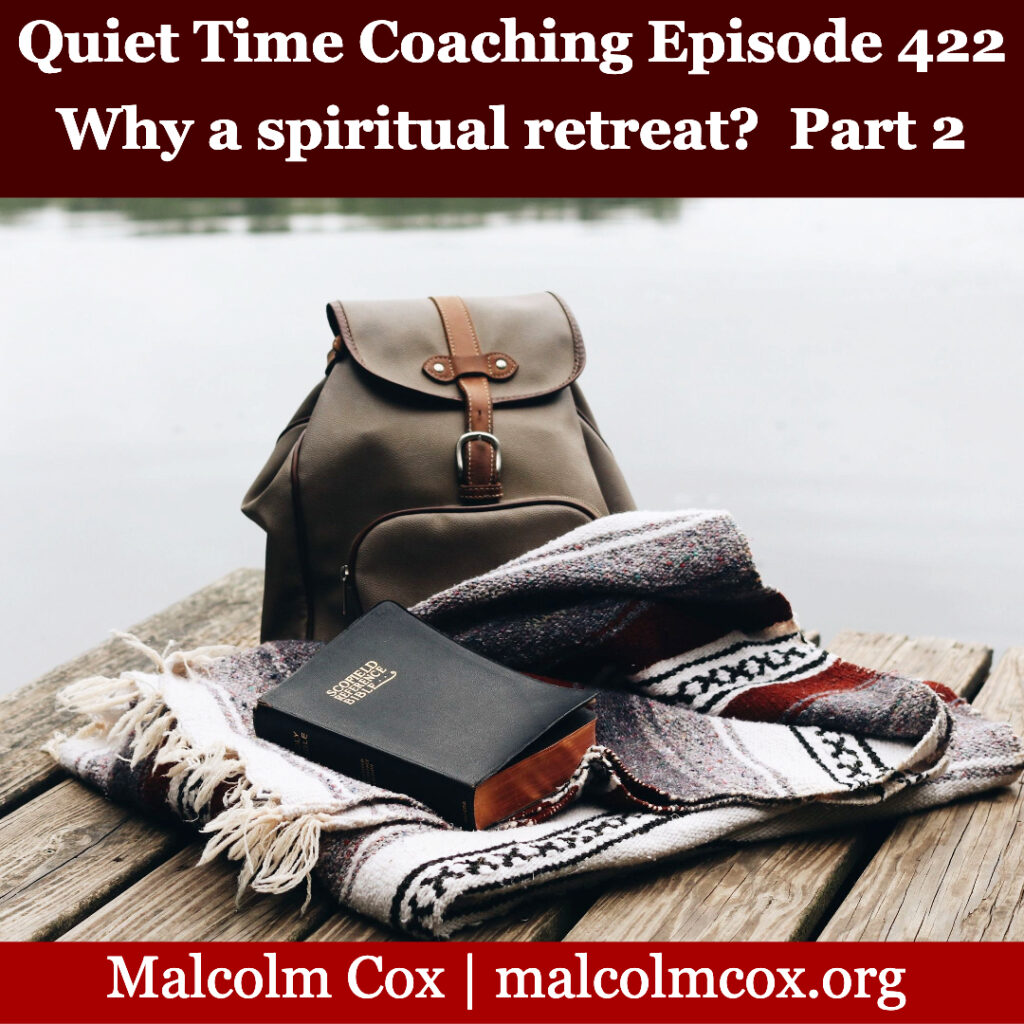 At the time of releasing this recording I shall be on my annual spiritual retreat. This is the second of three episodes on the value of taking a spiritual retreat and some tips to make such a retreat as meaningful as possible.
Some of the following ideas come from my experience, and also a book called 'Wilderness Time: A guide for spiritual retreat' by Emily Griffin.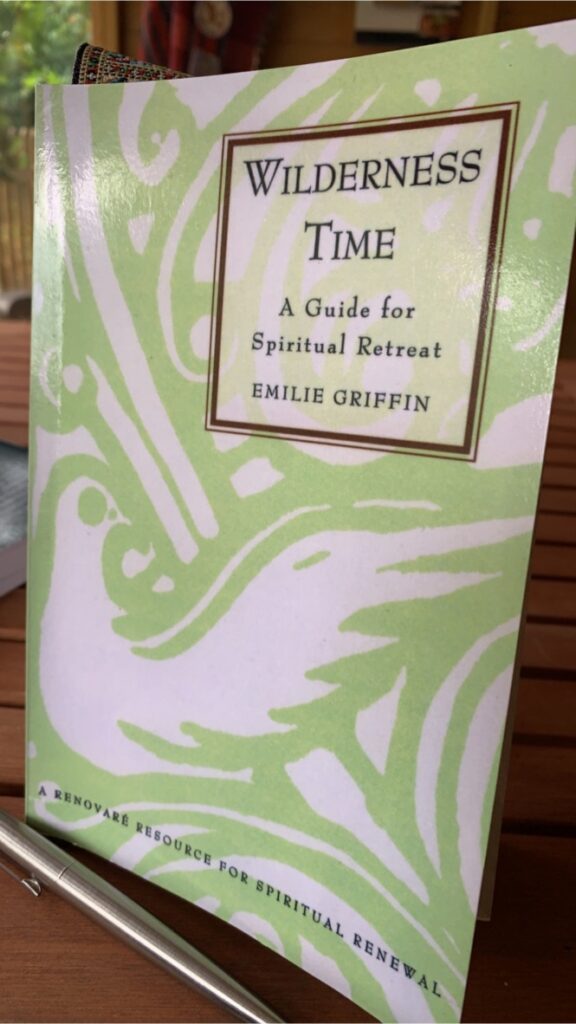 Today I will focus on planning and enjoying a spiritual retreat.
Planning the retreat
Pray about taking a spiritual retreat. Don't just assume that by taking a retreat that you will be automatically appropriately spiritually minded on that retreat. Pray to be prepared. Ask God to move in advance to prepare you through your circumstances of life as well as your inner spirit.
Discuss how you're going to make this retreat work if it affects anybody else. If you are a parent or somebody with other responsibilities make sure people understand what you're doing and will support you, or at least not get in your way!
Pick a date. Give yourself plenty of notice so that you can prepare. Don't think, "I'll figure it out. At some point a day will become available." It's just not going to happen. Plan a morning, an afternoon, a day, an overnight trip and put it in your diary.
Tell everyone who needs to know that you are taking this retreat. Do not be apologetic, do not feel you are burdening people. You're going to be a better Christian after this retreat and everybody around you will benefit!
Consider if God is leading you to a theme for your retreat. Is it to help you resolve some trauma, a conflict, deepen your prayer life, revitalise your love for God's word, help you love those who are lost, rekindle hope, strengthen your faith… It is not necessary to have a theme, but it is necessary to notice if a theme arises.
Consider taking a spiritual book with you. One of my best trades was taken at 2003 when I read the entire book on Grace by Philip Yancey. It changed my life.
Consider making a section of scripture, a focus. One year I decided to make the Colossians chapter 2 the theme text for my retreat. While on the retreat I had the time to read through it many times and in different translations. I also prayed through it several times. I made notes on what I learned and found myself deeply enriched.
Enjoying the retreat
Relax. Remember — God is pleased you are with him. Your retreat is not a meeting. It doesn't have to have a schedule. You are hanging out with your best, best friend. Just enjoy it. If you do nothing else, this will be enough.
Plan your times with God around what generally helps you to connect with him. I find high points and the seashore to be two places, I connect more deeper with God than most other places. When I go on retreat, I always spend some of my time on a mountain or a hill, or at least somewhere with a panoramic view, and, if I can, on a beach walking and talking and listening with God.
Don't think you have to be praying and reading the Bible the whole time. Or some of my retreats I have eaten delicious meals, sampled local beers, done some birdwatching, and visited local attractions.
I hope these tips are helpful. What helps you in planning a retreat? What helps you to enjoy it?
Please add your comments on this week's topic. We learn best when we learn in community.
Do you have a question about teaching the Bible? Is it theological, technical, practical? Send me your questions or suggestions. Here's the email: malcolm@malcolmcox.org.
If you'd like a copy of my free eBook on spiritual disciplines, "How God grows His people", sign up at my website: http://www.malcolmcox.org.
Please pass the link on, subscribe, leave a review.
"Worship the LORD with gladness; come before him with joyful songs." (Psalms 100:2 NIV11)
God bless, Malcolm