"Consequently, you are no longer foreigners and strangers, but fellow citizens with God's people and also members of his household, built on the foundation of the apostles and prophets, with Christ Jesus himself as the chief cornerstone. In him the whole building is joined together and rises to become a holy temple in the Lord. And in him you too are being built together to become a dwelling in which God lives by his Spirit." (Ephesians 2:19–22 NIV11)
1. New Identity, v19 – this is what has been done for us by Christ: vv4-22
2. New Foundation, v20 – Revelation 2:1–7
3. New Purpose, v21-22 – We have a new purpose – Ephesians 2.10
Therefore we…
a. Pay attention to our personal relationship with God: Matthew 4:4; Luke 6:46–49; John 15:42.
b. Pay attention to our relationships with one-another in church: 1 Peter 2:5; Ephesians 4:15–16.
Questions for reflection
1. How "joined together" do you feel with God, and with the rest of the church?
2. What is it about Jesus (see the rest of Ephesians 2) which will provide the inspiration for you to grow, serve and sacrifice for others in the year ahead?
3. How do you anticipate us experiencing the presence of God by His Spirit dwelling in us as a congregation in 2019?

Thank you for listening to this recording. You can find more teaching tips here and on the on the YouTube teaching tips playlist.
Please add your comments on this week's topic. We learn best when we learn in community.
Do you have a question about teaching the Bible? Is it theological, technical, practical? Send me your questions or suggestions. Here's the email: malcolm@malcolmcox.org.

If you'd like a copy of my free eBook on spiritual disciplines, "How God grows His people", sign up at my website: http://www.malcolmcox.org.

Thanks again for listening. Have a terrific Tuesday, and a wonderful week.

God bless,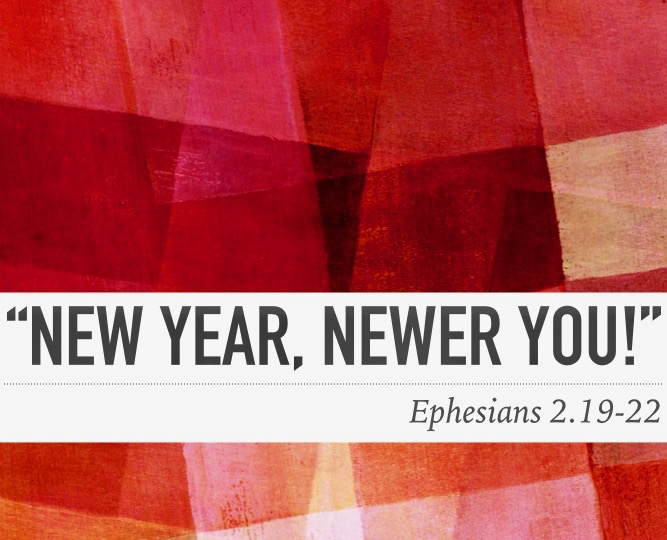 Malcolm