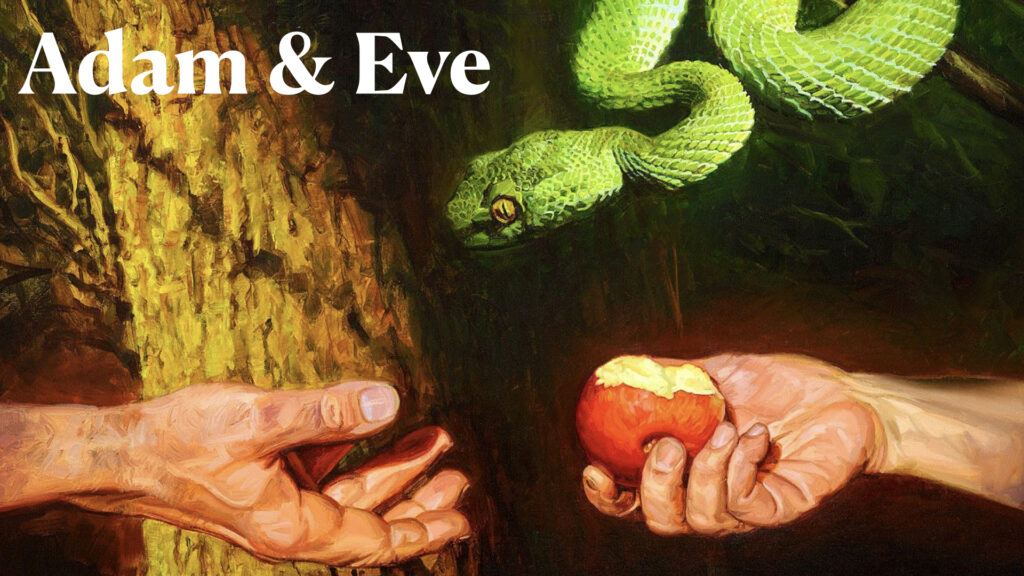 A sermon for the Watford church of Christ
Our world fractured on many lines: wealth, class, race and ethnicity, religion, age, education
It Was Very Good! Gen 1:31
A. Good Creation
Humankind made good – not a mistake
We have a role
B. Role
Responsible – jointly
Fruitful
Rule together
No hierarchy
C. Generosity of God
Creation
Fruitfulness/stewardship
Purpose
After the 'big picture' view of Gen 1, now let's zoom in on the detail
It Was Not Good, Gen 2:18
For Adam to be without a companion
A. Helper
'Eve' – 'life', 3:20
ezer – other references including to God
For the work – good work God has in mind for us
"…'ezer is a generic term that refers to someone who contributes to completing a task or accomplishing a goal. The objective here is for the 'ezer to partner in tending the Eden garden. Genesis does not comment one way or another on whether woman is a minor partner (contributing less than Adam), a major partner (contributing more), or an equal partner. Gupta, Nijay K.. Tell Her Story (p. 24). IVP.
He is your shield and helper and your glorious sword. (Deut 33:29)
You are destroyed, Israel, because you are against me, against your helper. (Hos 13:9)
But as for me, I am poor and needy; come quickly to me, O God. You are my help and my deliverer. (Ps 70:5)
I lift my eyes to the mountains— where does my help come from? My help comes from the LORD, the Maker of heaven and earth. (Ps 121:1)
B. Need one another
Not about marriage per se, although most often expressed in that way
Created for community – their fruitfulness will see to that
Their partnership will enable them to serve the creation loaned to them by God
God's vision: men and women working together harmoniously to bless each other, their children, creation, the world
Plan was to be together enjoying intimacy with God
"Eve wasn't created from Adam's head to dominate him, nor from his feet to be trampled on, but from his side to stand beside him as an equal, from under his arm to be protected, and from close to his heart to be loved."
C. Generosity of God
Human companionship
Beautiful place to live
Purpose/work
Companionship with God
It Was Bad, Gen 3
Consequences of rebellion/sin
A. Blame shifting
Could argue man more responsible because she was deceived, but he rebelled. He received direct command, 2:16-17
B. Broken trust and dream
With each other, the creation and God
Previously worked together for creation's benefit – now fear 3:10
'desire for husband' – can mean dominate 3:16
'rule over you' – descriptive or prescriptive? 3:16
Evidence of sin connected with hierarchy?
C. Generosity of God
Grace
No eternal evil: Hitler etc.
Clothing (better than Adam's, 3:7/21)
Not killed/destroyed – protected
Conclusion, Gen 3:15 – There is hope….
What do we learn about God?
Creative
Generous
Kind
Protective
Patient
Provider
Sensitive
Powerful
Visionary
Just
What is our aim?
Pre-fall relationship?
Accept post-fall situation of struggle for dominance?
"The God of peace will soon crush Satan under your feet. The grace of our Lord Jesus be with you." (Romans 16:20 NIV11)
Please add your comments on this week's topic. We learn best when we learn in community.
Do you have a question about teaching the Bible? Is it theological, technical, practical? Send me your questions or suggestions. Here's the email: malcolm@malcolmcox.org.
If you'd like a copy of my free eBook on spiritual disciplines, "How God grows His people", sign up at my website: http://www.malcolmcox.org.
Please pass the link on, subscribe, leave a review.
"Worship the LORD with gladness; come before him with joyful songs." (Psalms 100:2 NIV11)
God bless, Malcolm