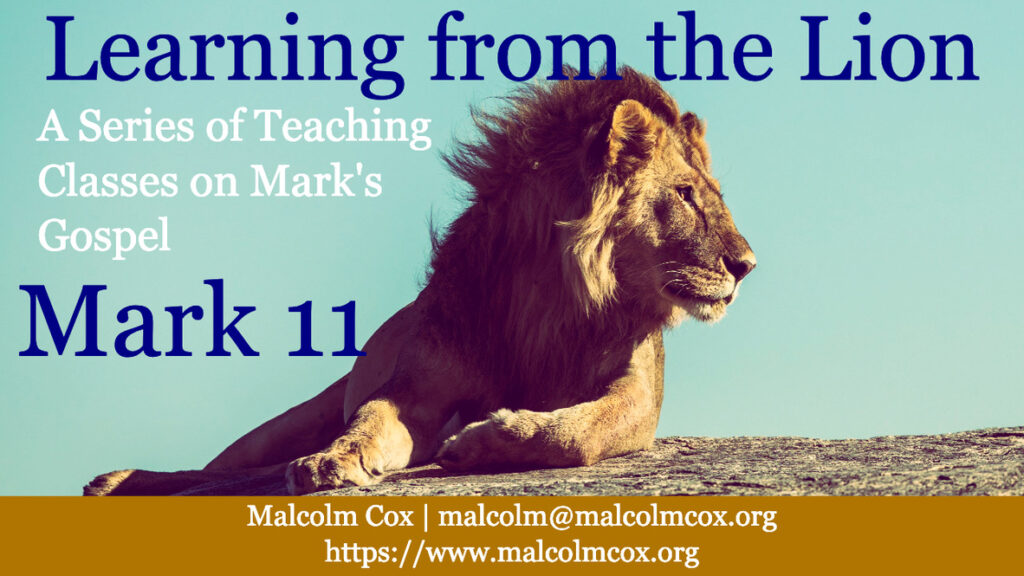 We are spending January and February 2022 in the gospel of Mark. Going back into ancient history Mark's Gospel was represented by a lion – the king of the beasts. Mark presents Jesus as a victorious yet humble King coming to establish his kingdom.
Today we look at Mark chapter 11.
Please add your comments on this week's topic. We learn best when we learn in community.
Do you have a question about teaching the Bible? Is it theological, technical, practical? Send me your questions or suggestions. Here's the email: malcolm@malcolmcox.org.
If you'd like a copy of my free eBook on spiritual disciplines, "How God grows His people", sign up at my website: http://www.malcolmcox.org.
Please pass the link on, subscribe, leave a review.
Until the next time, remember to listen to the lion
God bless, Malcolm