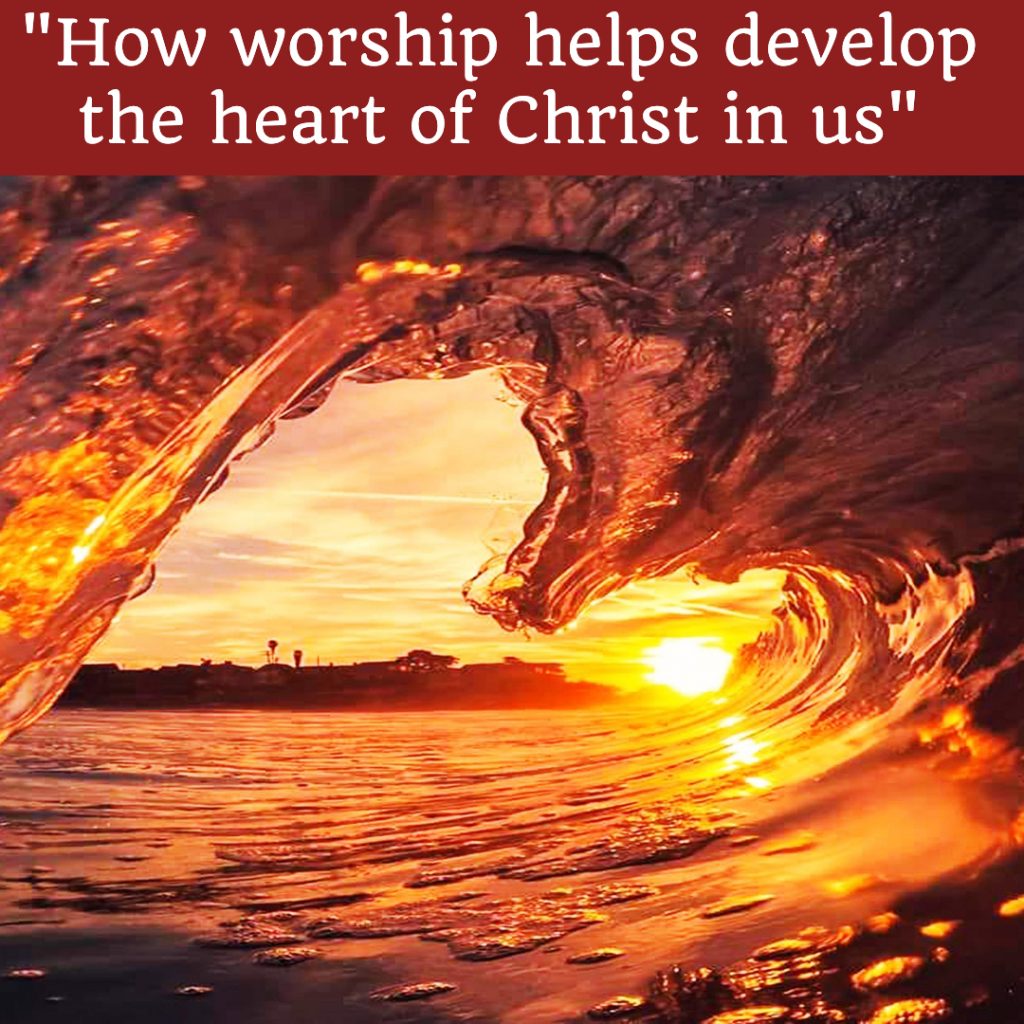 The Sunday Sample, Episode 119
We are going to take a look at how worship helps develop the heart. These thoughts are inspired by a section from the book, "For the audience of one" by Mike Pilavachi and Craig Borlase.
Who we spend time with has a big impact on us. My wife is from the north of England. Her accent, having lived in the south so long now and being married to a Southerner, is not so strong. However, when she gets off the phone from talking to her mother, father or brother her accent becomes decidedly more northern for a while. It rubs off after a time, but the influence is real.
Paul wrote this about how God develops our hearts:
"Now the Lord is the Spirit, and where the Spirit of the Lord is, there is freedom. And we all, who with unveiled faces contemplate the Lord's glory, are being transformed into his image with ever-increasing glory, which comes from the Lord, who is the Spirit." (2 Corinthians 3:17–18 NIV11)
Quoting from the book:
"Paul had just been writing about Moses, pointing out how, after he had been up the mountain and seen God face-to-face, he had to cover his face with a veil as it shone so much. Paul tells of how, after that, the radiance that was covered by the vail began to fade away. You can imagine that, for Moses, simply being in God's presence was enough for him to come away from the meeting with something of God stuck on him. How much more, then, should we expect to be transformed by the time we spend with the Lord?" Page 51
Part of that is our personal devotional times with God. But part of that is our collective, corporate congregational gatherings. In other words, worshipping together is not simply to express something we believe to be true and to enjoy it (although that's part of it), but it's also about connecting with the spirit who transforms us as individuals and as congregations.
Let's think about that word "contemplate" from 2 Corinthians. It can mean contemplate, and it can also mean "reflect". From the book again:
"When looking in a mirror, we both reflect and contemplate what we see before us: we perform the passive act of looking, as well being involved in the physical act of providing the mirror with an image to reflect. The original carries the idea that as we look at the Lord we will both understand more of him, and take on more of his qualities." Page 52
What does this mean for us worship leaders? I would suggest the following three things:
Check that the songs you select tell us something valuable about Jesus (and God, Father, Spirit). Not every song has to be explicitly about Jesus and the heart of God, but at least some should. Here we might be talking about a song like, "Holy, holy, holy, Lord God Almighty". Sung too fast it becomes simply a song with a lot of words. Sung at a reasonably sedate pace it becomes a meditative, faith-deepening song of reflection.
Teach the congregation to value the words of the songs – not simply as expressions of truth, but also as ways to reflect on the heart of God. Remind the congregation that just as life and doctrine need to be blended (1 Timothy 4:16), so stated truth and reflection need to be blended in worship.
Sprinkle your congregational singing set with songs that are more conducive to reflection. Not every song needs to have this quality, but perhaps at least one or two in a set should. Now, by reflection I don't mean that the songs have to be slow, but more that the style is one that aids reflection. For example, some members enjoy the repetitive songs, others quite frankly loathe them! That's OK, we've all got our preferences. However, some of the more repetitive songs with limited lyrics might provide an opportunity for reflecting on an aspect of the character of God. Let's make sure we've got some of them in our services. Here I'm thinking of, for example, "Let your living water".
Question for today: "What is your take on these principles? How can we help congregations to so contemplate the heart of God that it helps them to develop His heart?" "What songs do you feel help us with this reflecting development of Christ-like character?"
Please add your comments on this week's topic. We learn best when we learn in community.
Do you have a question about teaching the Bible? Is it theological, technical, practical? Send me your questions or suggestions. Here's the email: malcolm@malcolmcox.org.
If you'd like a copy of my free eBook on spiritual disciplines, "How God grows His people", sign up at my website: http://www.malcolmcox.org.
Please pass the link on, subscribe, leave a review.
"Worship the LORD with gladness; come before him with joyful songs." (Psalms 100:2 NIV11)
God bless, Malcolm
PS: You might also be interested in my book: "An elephant's swimming pool", a devotional look at the Gospel of John