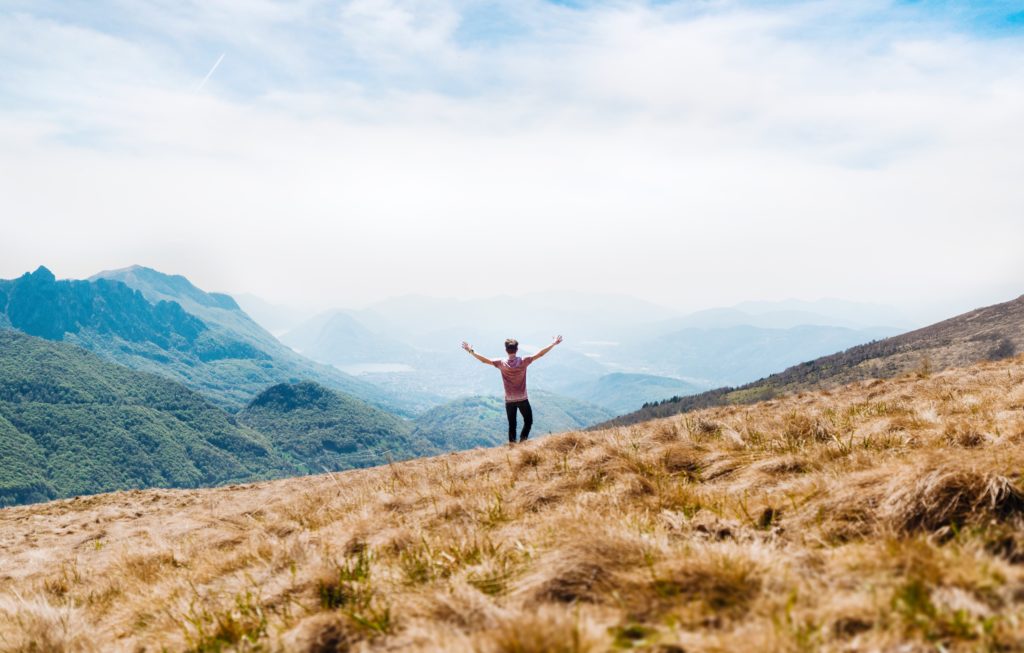 Is there any point in praying if we're not sure we'll be heard? We'd all love to have the kind of confidence outlined in the first Epistle of John:
"I write these things to you who believe in the name of the Son of God so that you may know that you have eternal life. This is the confidence we have in approaching God: that if we ask anything according to his will, he hears us. And if we know that he hears us—whatever we ask—we know that we have what we asked of him." (1 John 5:13–15 NIV11)
What do we do when we don't feel we have this confidence? And how do we prevent the opposite problem – that of pride? It's a big subject, so we'll not try to answer all the subtleties here, but we'll take a look at one specific prayer of Jesus and see what we can learn.
1. Glorify your Son
In John 17, Jesus prays, "Glorify your Son". (v1)
Not only does this summarise the whole prayer in John 17, but the whole of Jesus' purpose on earth! In this longest recorded prayer of Jesus, we find the key to his confidence right here, in the first phrase. He has no difficulty in asking God to glorify him. No false modestly, no pretence that his life does not matter, no hiding from his destiny. Instead he dives right in and confidently asks his Father to glorify him. Sounds arrogant? "No", you might say, "it's appropriate for him because he was the Son of God. But we are not perfect, so we cannot pray like that." Accepted – to a degree – but Jesus is also as human as we are:
"Since the children have flesh and blood, he too shared in their humanity…For this reason he had to be made like them, fully human in every way, in order that he might become a merciful and faithful high priest in service to God, and that he might make atonement for the sins of the people. Because he himself suffered when he was tempted, he is able to help those who are being tempted." (Hebrews 2:14–18 NIV11)
The confidence of his request is not (only) that he is divine, but that he is correctly motivated. The key to his confidence is the second phrase, "that your Son may glorify you". (v1)
2. Glorify You
Jesus's greatest desire was to complete the work the Father had given him: "I have brought you glory on earth by finishing the work you gave me to do." (John 17:4 NIV11; see also John 5.36). It was the Father's work, so the Father gets the glory. Jesus did not want the glory for himself so that it would point to himself, but so that the Father received the glory. We, like him, are a light and a town on a hill (Matthew 5.15), living differently so that others, "may see your good deeds and glorify your Father in heaven." (Matthew 5:16 NIV11)
A Christian lives in such a way as bring glory to God.  "So whether you eat or drink or whatever you do, do it all for the glory of God." (1 Corinthians 10:31 NIV11) If Jesus had wanted the glory to himself, it would have been an arrogant prayer. But, since he gloried in his Father receiving the glory, his request for glory was actually a humble one. Why? Because the method by which the Father was to receive the glory was for Jesus to die on the cross:
"Jesus replied, "The hour has come for the Son of Man to be glorified. Very truly I tell you, unless a kernel of wheat falls to the ground and dies, it remains only a single seed. But if it dies, it produces many seeds." (John 12:23–24 NIV11)
With these thoughts in mind, I suggest two actions the next time you lack confidence when praying:
Remind yourself that God has many good works for you to do to bring him glory (Ephesians 2.10). Confidently ask him to give you the strength you need. Put aside your fears of arrogance, and trust that he will refine your heart as needed.
Submit yourself. Consciously submit yourself to God's will, and ask him to show you what he has prepared for you. Pray to act with faith on whatever he ask of you, confident of his support and that he will receive the glory.
What do you think about how we balance confidence and humility? Do you know other ways to blend the two? What are your tips? Leave a comment or send me a message.
God bless,
Malcolm
Do you have prayer questions? Would you like more direct coaching in your prayer life? Why not consider taking me up on some prayer coaching. Click here for details.