Why do we have 150 Psalms? Why is there such a big poetry book in the Bible? Why did God think we needed this resource? How can the Psalms help our prayers? We will delve into this topic today.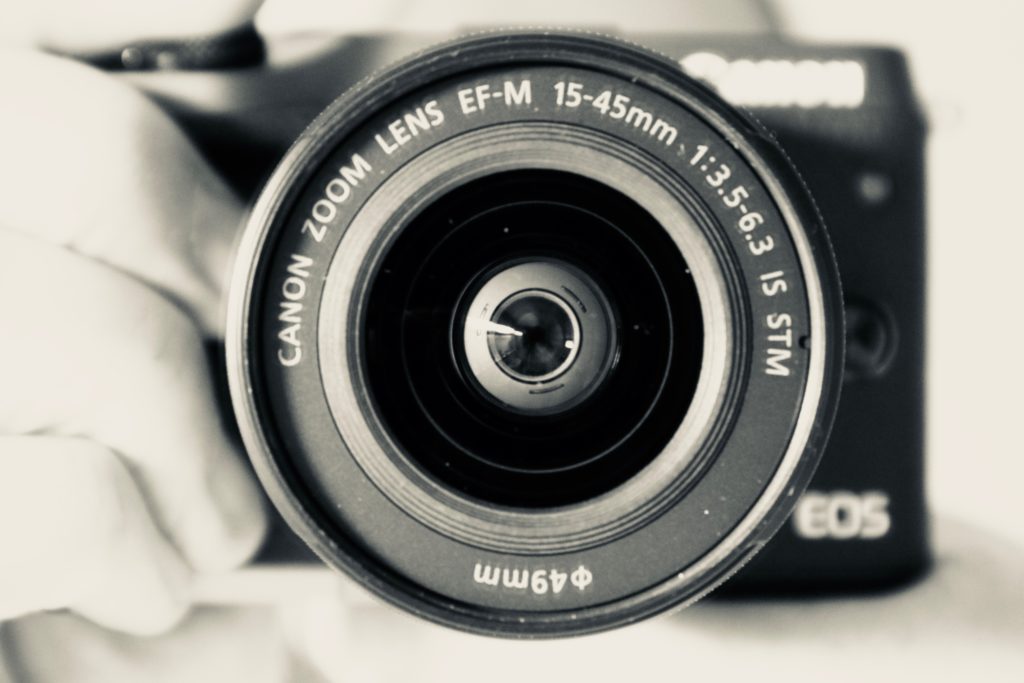 Recently I bought a new camera. I like my Canon EOS M6 very much. It does what I want it to do. But I know it does far more than I realise. The manual is huge. 221 pages long! And, yes, the picture above is taken by that very same camera.
At the moment, I'm satisfied with what I know of the camera's functions. It takes basic pictures and video. Excellent. For now. The 'quick start' manual has ben adequate up to now. 11 pages have supplied all I need. But I know as time progresses I will want it to do a wider variety of activities. How do I wirelessly transfer pictures to my laptop? How do I adjust for low light? And much more.  I will want to know what all those buttons and menu options are for. At that point I will need the full manual. It would be foolish of me to ditch the camera because I have not read the manual.
When we struggle in prayer or get stale, the solution is not to ditch prayer. Instead we can go back to the manual for advice, input and perspective. That is what the Psalms are for.
Psalms have inspired many hymns and songs. For example, 
Old hymns: "Praise my soul the king of heaven" – written in the 1800s by John Goss, based on Psalm 103.

Modern hymns: written in 1993, "Among the Gods" by Carol Owen, based on 

Psalm 86.

Recent songs: from the 2000s, "Forever" by Chris Tomlin, based on 

Psalm 89.1-2.
Psalmodic Templates
Psalms have been used as a template for songs. They can also be used as a template for personal prayer. 
For example, here is the text of 
Psalm 130 with suggested prayer themes.
Vv1-2: "Out of the depths I cry to you, O LORD; O Lord, hear my voice. Let your ears be attentive to my cry for mercy." Expressing how

we feel

about our problems and challenges. Asking God to hear these prayers tonight.
Vv3-4: "If you, O LORD, kept a record of sins, O Lord, who could stand? But with you there is forgiveness; so that we can, with reverence, serve you." Being open about our sins. 

Asking for forgiveness. 

Trusting God that He will forgive. 

Expressing gratitude for His forgiveness.

Vv5-6: "I wait for the LORD, my soul waits, and in his word I put my hope. My soul waits for the Lord more than watchmen wait for the morning, more than watchmen wait for the morning." Wanting to be close to God. 

Expressing how much we love God. 

Telling God that His word gives us hope. 

Asking for greater eagerness to be with Him.

Vv7-8 "O Israel, put your hope in the LORD, for with the LORD is unfailing love and with him is full redemption. He himself will redeem Israel from all their sins." Telling God how much we love Him. 

Asking God to fill us with greater appreciation for His grace to us. 

Confidence that God will forgive us and take us to be with Him.
Of course, the above suggestions are ideas that are not meant to restrict our prayers. Add other areas of prayer that matter to you, or that the Psalm suggests by its content.
Learning to pray through a Psalm is a good discipline and an enriching experience, so stick to the Psalm's internal themes where you can
.
2. Read through the Psalm or section of the Psalm
3. Take your time – no rush
1. Read one verse or phrase –
slowly
and
thoughtfully
2. Pray through it and over it
3. Allow the theme of the verse or phrase to take you to other places in the Bible, in your heart and in your life
4. Move on to the next verse and repeat
What themes stand out to you? God's holiness? His generosity? What else? What is your response to this Psalm? Feelings of gratitude? Feelings of love? What else? What do you learn about the character of God? Record your observations and also read through the words of the hymn based on this Psalm.
In the video and podcast versions of this article I offer a brief demonstration of these techniques. If you would like to hear those, click the links on this page.
 Why not try praying though a Psalm for your next prayer time? How about tomorrow? We have 150 Psalms. That's more than enough material to keep us going for a long time.
Try it and tell me what your experience is with this. What difficulties did you encounter? What stood out to you? What helped you? Imagine encouraging someone else to practice this prayer technique. What would you emphasise to them?
Please leave a comment here so that we can all learn from one another. We learn best when we learn in community.
I hope you have a wonderful week of quality quiet times.
If you'd be interested in coaching in spiritual disciplines, please click the link below.