You've already decided prayer is a priority. But life is busy. Crazy, even. You make resolutions about consistency. You have a good streak. But something trips you up. Inconsistency is the only consistency. What can you do? You don't want to give up or feel guilty. Well, I have good news. You can find what Michael Hyatt would call the 'margin' for prayer.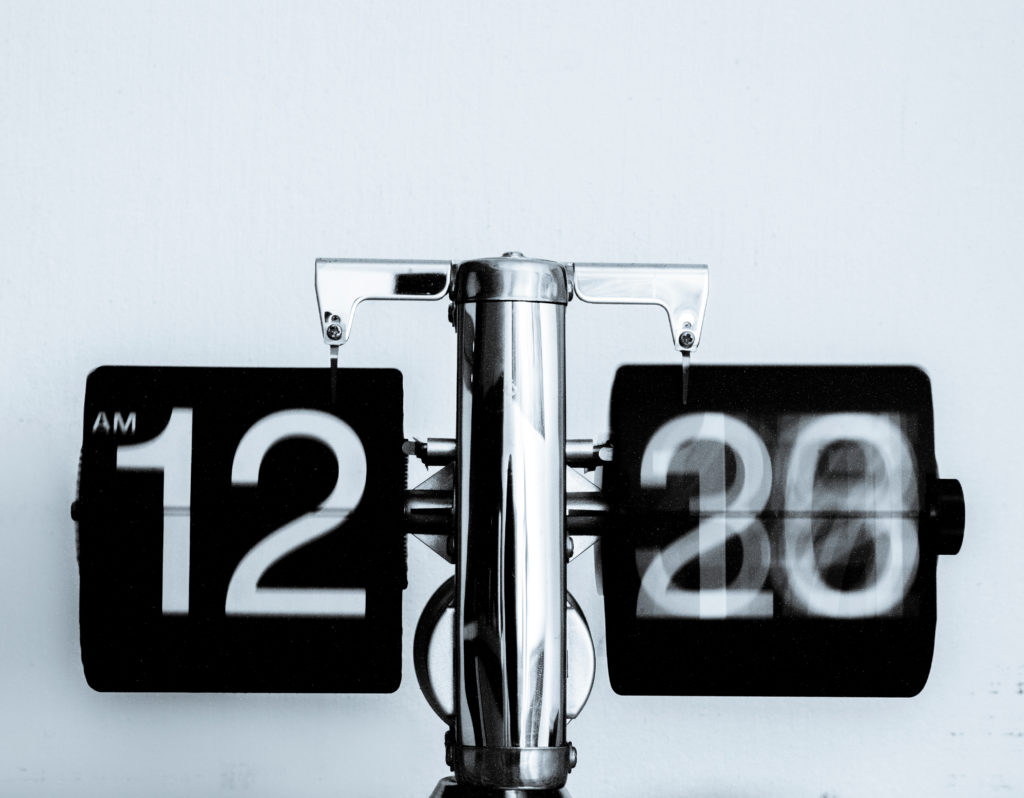 Personal Seasons
In different seasons of my life, I've found different ways to create 'margin' for prayer. When younger, I prayed while cycling to work. Later, I prayed in my car. While working on a farm one summer, lunchtimes were a prayer-window – sitting on hay bales. Middle-of-the-night prayers were common during the teething phases of our children's childhood. In some seasons I've found the way to pray. In others, I've given in to prayerlessness.
Busy Jesus
No one in history had more on their plate than Jesus. Quite apart from the disciples, his enemies and the crowds, he had huge responsibilities and challenges. To name but a few: remaining sinless; hunger; thirst; tiredness; anticipation of his arrest, mistreatment, crucifixion and death; the salvation of humankind. And the rest.
Still, he made time to prayer. He inconvenienced people in order to pray. He prayed when he could have been healing or teaching. He prayed, somehow, no matter what.
"Very early in the morning, while it was still dark, Jesus got up, left the house and went off to a solitary place, where he prayed. Simon and his companions went to look for him, and when they found him, they exclaimed: "Everyone is looking for you!"" Mark 1.35-37
"But Jesus often withdrew to lonely places and prayed." (Luke 5:16 NIV11)
Time Exists
Time for healthy, satisfying prayer exists. We can find it, uncover it, release it. How? Let's look at seven ways from people in Scripture. Which one will help you?
Time to Pray
1. In the morning – Jesus
We've already mentioned Mark 1.35 above. Praying in the morning is no obligation, but it has good effects. Psalm 88:13, "But I cry to you for help, Lord; in the morning my prayer comes before you." "In the morning, Lord, you hear my voice; in the morning I lay my requests before you and wait expectantly." Ps 5.3 Can you find 5 minutes to pray in the morning – at home, walking to the bus stop, getting from your car to the office?
2. In the moment – Nehemiah
"Lord, let your ear be attentive to the prayer of this your servant and to the prayer of your servants who delight in revering your name. Give your servant success today by granting him favour in the presence of this man." Neh 1.11 Nehemiah had only a moment to pause and pray before talking to the King. Sometimes we've only a second or two for prayer. Breath and pray before answering the phone or speaking to your boss.
3. In the fish – Jonah
"From inside the fish Jonah prayed to the Lord his God." Jonah 2.1 Rebellion against God got Jonah into the fish, but once there he did the right thing. He prayed. Our sin takes us into foul-smelling places. The next time you wake up to the aroma of fish, decide to pray.
4. In the cave – David
"A maskil of David. When he was in the cave. A prayer. "I cry aloud to the Lord; I lift up my voice to the Lord for mercy."", Psalm 142:1. Persecution knocks us off balance. Saul chased David over rocks and deserts until his home was a cave. Even in the cave, David prayed. Are you facing opposition? Pray for your enemies (Matt 5.44). Do it before (instead of) answering with words you cannot take back, or sending a tweet you'll regret.
5. In the open – Daniel
He prayed with the windows open (Daniel 6.10). Hannah prayed close to Eli. Her mouth opened, but no sound came out (that's one way to pray in public). "Eli thought she was drunk and said to her, "How long are you going to stay drunk? Put away your wine."", 1 Samuel 1.13-14. She didn't care what he thought. Can you find time to pray by praying in public?
6. In the fellowship – disciples
"Once when Jesus was praying in private and his disciples were with him, he asked them, "Who do the crowds say I am?"" (Luke 9:18 NIV11) It looks like Jesus was praying with his disciples. Next time you're with a fellow-disciple, pray together. My friend Ben never lets me go without us praying together. We've prayed on skype, on the phone, in person, in my car. He'd ask me to pray anywhere.
7. In the home – Peter
"Peter went up on the roof to pray." Acts 10.9 Strictly speaking, Peter was praying on his roof, not in his home. But you get the point. We don't only pray at 'church', but home too. Find time to pray with your children, your spouse, your housemates, or on your own – at home. Do it instead of watching TV, doing a meaningless chore or moaning to your spouse about the boss.
[callout]Time for healthy, satisfying prayer exists. We can find it, uncover it, release it. @mccx[/callout]
Conclusion
Which of the seven examples above could you imitate this week? This day? I know we're all pressed for prayer-time, but, even if you don't have a spare hour, I bet you've got a spare minute. Make the most of those minutes because they add up to hours.
Question
What have I missed? Are there more opportunities to pray that you've tried? How do you fit prayer into your life? Leave a comment so that we can all learn and grow.
God bless,
Malcolm