I lead musical worship in Church congregations. It is a privilege, a joy, and hard work! I need spiritual strength to lead worship. Where is the supply coming from?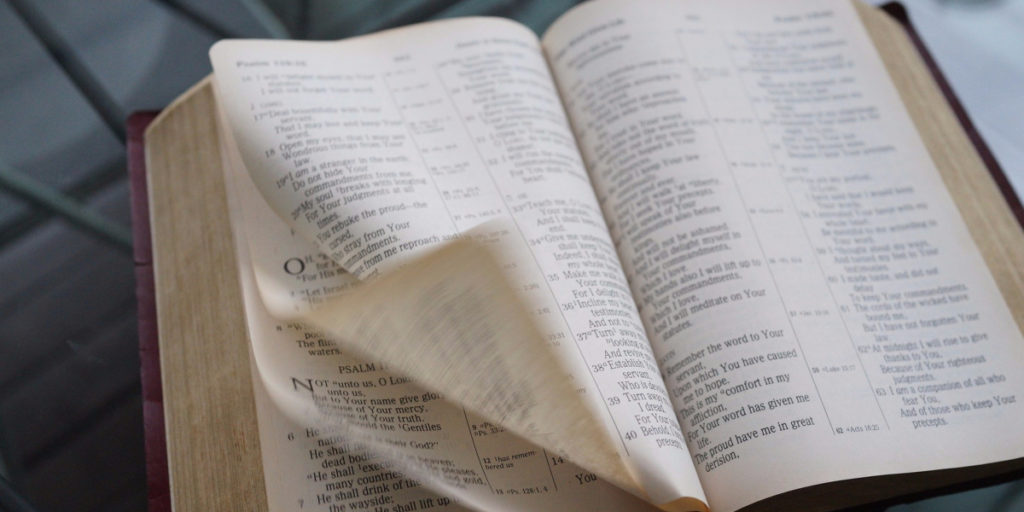 Two weeks ago I chatted about this with my friend Dave Eastman. Check him out on lifechangingworship.com. He shared his conviction with me that a worship leader needs to be
constantly
in the book of Psalms. It is God's songbook. A hymnal with 150 songs ready for any and all occasions in the Christian life.
I love the Psalms. I turn to them from time to time. But I've not been devoting myself to them
regularly
.
I wonder
how many of us use the Psalms in moments of great joy, or deep crisis, but neglect their day-to-day use.
What a shame to relegate this amazing resource to special occasions. They are available to supply us with spiritual strength whenever we need it.
Thanks to Dave, I've reflected on my use of the Psalms. So far I've made two decisions.
I've opened a tab in my Bible software

specially

for the Psalms. That tab stays open no matter which other part of the Bible I'm studying.

I've pulled my favourite books about the Psalms off the bookshelves and piled them up in one place. Now I see them every day and am reminded to look into them for insights. The books include: "The Psalms and the life of faith" by Walter Brueggemann (more theological). "Music of the heart", new Psalms in the Celtic tradition by David Allen. "A long obedience in the same direction" by Eugene Peterson (focussed on the Psalms of Ascent). "Prayer, praise and promises" a daily walk through the Psalms by Warren Wiersbe (a devotional focus).
Here is a thought from Psalm 86 and some insights from Brueggemann. Read this Psalm, and you will hear a desperate David. But notice that his attitude is not one of self-pity. Instead, he is very focused on the qualities of God. This
is emphasised by
the use of the word, "You".
Quoting
selectively
from the Psalm, "You are my God…For you, O Lord are good and forgiving, abounding in steadfast love to all who call on you… For you are great and do wondrous things; you alone are God… But you, O Lord, are a merciful and gracious God, slow to anger and abounding in steadfast love and faithfulness… Because you, Lord, have helped me and comforted me
."
The force of the Hebrew doesn't come across in an English translation. But the point does. David knows he must focus on who God is if he is to
be supplied
with the spiritual strength he needs.
I will finish with an old rabbinic prayer quoted in Brueggemann's book on page 37:
Only You, You again, always You!
Only You, You again, always You!
Sky is You! Earth is You!
In every trend, at every end,
Only You, You again, always You!
What is it about the Psalms you find most helpful? Do you use them
regularly
? What books would you recommend to help us understand them and apply their message?
Please leave a comment here so that we can all learn from one another. We learn best when we learn in community.
I hope you have a wonderful week of quality quiet times.