It's our 32nd wedding anniversary today! I'm a lucky man. God gave me a wonderful woman. I'm brimming with gratitude.
Shall
I tell you why?
I think
I will.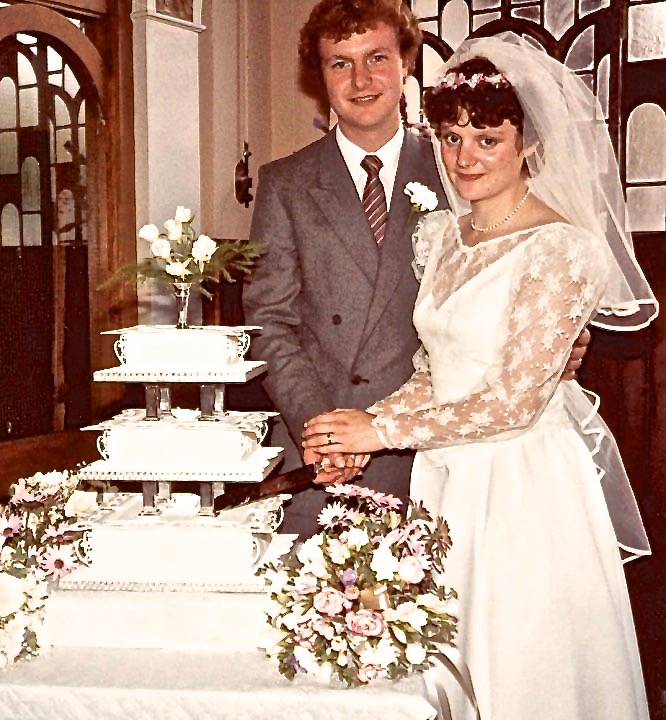 Today's post will be shorter than usual. The reason for this is that my wife surprised me on Monday. She told me we were going away for the night on Tuesday. To the Grove hotel. It's a very nice hotel (one of our church members works there and got us a discount).
Consequently
everything this week has to be a little more compressed.
However
, I wanted to bring you some spiritual lessons I learned from this experience.
The reality was amazing. An 18th-century country mansion converted into a luxury hotel. Our room was gorgeous. The bathroom was luxurious, with a bath was so big you could almost swim in it! The evening meal was amazing. Lamb shoulder melting in the mouth. The grounds were stunning – 300 acres of countryside. I felt special. I was in a special place with a very special person who was helping me an experience a very special love.
Today, on our actual anniversary, I'm reflecting on what I noticed about myself. My mood changed on Monday after Penny told me we were going away. I worked hard until late. I bounced around all Tuesday. I was more energetic. More friendly to strangers. More giving to my friends. I'm still basking in the gratitude-glow! What was going on?
What was different?
Simply
that I had something exciting to look forward to. And I had someone for whom to be very grateful for providing this experience. I had a clear vision of what would be good about the future. Isn't this what we receive from God? And isn't this why we read our Bibles and pray our prayers? So that we don't lose sight of what is on offer?
I was grateful in advance. It made a huge difference to how I lived for several days. How can we be grateful to God in advance? Here's my suggestion for this week. Pray through Psalm 100 – one of the greatest passages on gratitude in the Bible.
Psa. 100:1    Shout for joy to the Lord, all the earth.

2 Worship the Lord with gladness;

come before him with joyful songs.

3 Know that the Lord is God.

It is he who made us, and we are his;

we are his people, the sheep of his pasture.

4 Enter his gates with thanksgiving

and his courts with praise;

give thanks to him and praise his name.

5 For the Lord is good and his love endures forever; 

his faithfulness continues through all generations.
Pray through the themes of this Psalm and feel your gratitude grow. Let me know how it affects you.
[shareable cite="mccx"]I was grateful in advance. It made a huge difference to how I lived for several days.[/shareable]
What helps you to look forward to the future with positive anticipation? What helps you to be grateful in advance?
Please leave a comment here so that we can all learn from one another. We learn best when we learn in community.
I hope you have a wonderful week of high-quality quiet times.