Sometimes
we feel
spiritually
strong. We'll take on all-comers. On those days I read Acts and can see myself backing up Paul as he preaches to the baying crowds. I'd be happy to keep him company in a Philippian jail. Not always, though. The days are all too frequent when
I feel
weak. On those days I avoid Acts. What to do on the 'weak' days?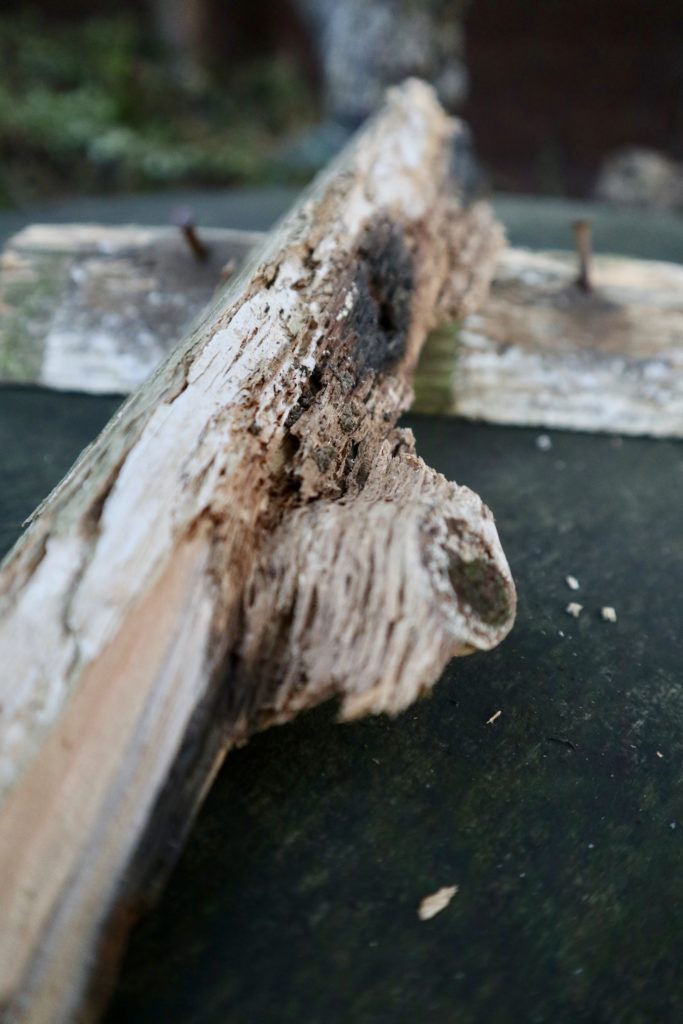 We're replacing the left-hand fence in our garden. Our lovely neighbours have been waiting
patiently
for the day. The gaps are significant. The state of the fence ragged. Some of it looks like it is the original from when our home
was built
in the 1930's. My wife is putting in the new posts and arris rails. I'm the destroyer. With mallet and chainsaw, I'm taking the old fence apart section by section.
Some of it needs the application of power. But some does not. The lightest touch snaps the rotten wood.
Simply
leaning on the fence is enough to topple it. The ivy cladding was holding it up.
David knew this feeling. Consider what he wrote in Psalm 62:3,
[callout]'How long will you assault me? Would all of you throw me down— this leaning wall, this tottering fence?'[/callout]
He is not feeling strong. He is not feeling stable. Uncertainty has seeped into his soul. Fear has enfeebled his faith. Have you ever felt like that?
Perhaps
you do today? What to do? Let's see what else David wrote about in this Psalm.
When feeling weak we need refreshing. David repeats himself in this Psalm.
v1 – "my soul finds rest in God;"
v5 – "my soul, find rest in God;"
v2 – "
Truly
he is my rock and my salvation;
he is my fortress, I will never
be shaken
."
v6 – "
Truly
he is my rock and my salvation;
he is my fortress, I will not
be shaken
."
Repetition of truths we know to be true but do not feel is one way to refresh our faith. Of course, vain repetition is no use (Matthew 6.7). But a meditative contemplation of God's trustworthiness must
surely
refresh our faith.
David sandwiches his fears between repeated truths about God. The next time you feel weak, go to God in prayer employing David's 'sandwich' technique. Tell him about your wobbly wall and your feeble fence, but top and tail with praise for his power and love. There's no reason for you to be a pushover!
What do you think about this 'sandwich' idea? Have you tried it? Does repetition work?
Please leave a comment here so that we can all learn from one another. We learn best when we learn in community.
I hope you have a wonderful week of quality quiet times.