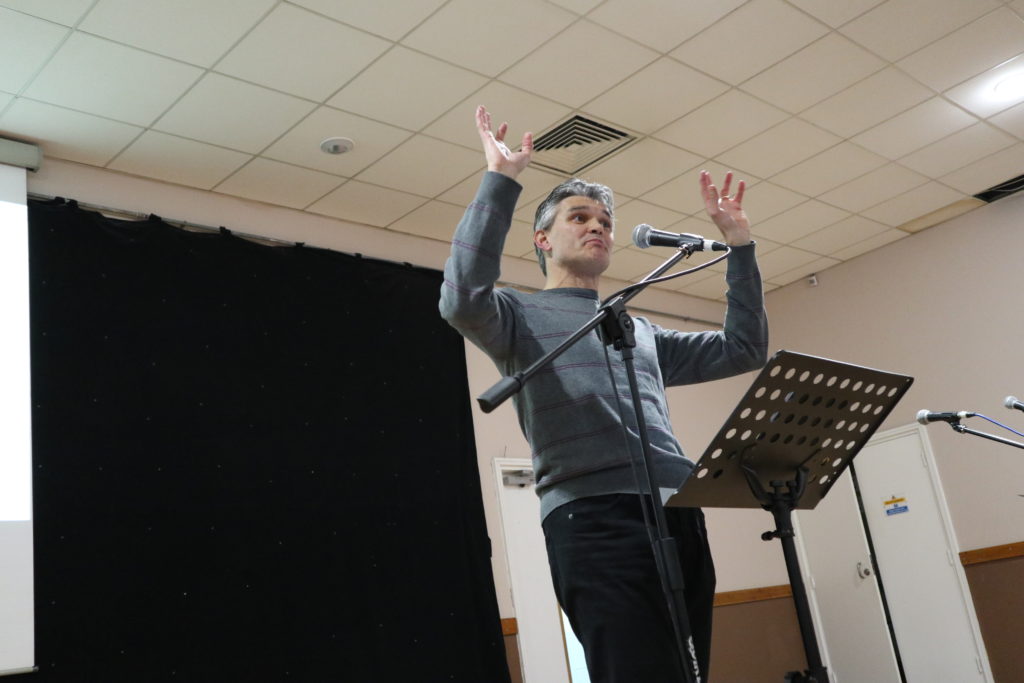 Locations: Watford and Bracknell
Special Occasion: None
Here is the outline of the devotional I shared with the worship teams in both locations.
---
The Role of a "Joiner"
• Last week we focussed on the 'why' of leading worship
• Today we will think about our role in a specific way – that of 'joiners'
▾ Consider this passage: 
• Luke 2:13-14 "Suddenly a great company of the heavenly host appeared with the angel, praising God and saying, "Glory to God in the highest heaven, and on earth peace to those on whom his favour rests.""
• Heaven and earth are joined together by the praises of angels
▾ How does this happen? Because heaven and earth have been joined together by the arrival of Jesus on the earth.
• Those who recognise this join with heaven in praise. That's why we gather here today. 
• We are the leaders that help the congregation 'join' in with the praise of heaven. By what we say and sing we 'join' the congregations of heaven and earth today
• Let's pray before we 'join' heaven and earth in a few moments
---
Speakers
We had visiting speakers in both venues. Ben Dannatt preached in Watford, and Stefan Wolmerans in Bracknell. London and Thames Valley were doing a swap. Both lessons were faith-building. Check them out on the Watford and Thames Valley YouTube channels or podcast feeds.
I especially liked having a younger speaker in Watford. Ben was the youngest adult in attendance, not counting a couple of teenagers. I sensed vision for their children from the parents in the room. It's vital we give younger people a platform to preach and teach. Mistakes will be made, but that's the learning process in action.
Are you enthusiastically promoting the younger preachers in your congregation?
Music Worship
We learned the new song, "Lord you hear the cry" in Watford. I was impressed that the worship leaders had taken the time during the week to listen to the mp3 I sent out. It made a big difference to the time it took to learn the song, and gave them confidence as we taught the congregation. Let's make the most of technological aids to compensate for the lack of rehearsal time.
What technology do you find most helpful?
A word on keys. A debate happens almost every Sunday. It goes something like this. "It's too high to sing"…."But that's the original key"…"But it's too high"…"But the bass line will be too low if we drop it"…… and repeat. Some of the songs were too high this Sunday. On reflection, here's what I learned. One song being a little high is not an issue. Two songs in a row is.
Other Thoughts
Last week I said we'd do the following:
Watford: Teach the song, "Lord, you hear the cry" – Done
Both locations: Create enough time for a meaningful devotional for all the speakers and musicians – Done
Next Sunday we'll do the following:
Watford: deliver an interactive sermon on Luke 24, and do it all in 30 minutes or less
Lower Earley: We're singing carols. Some are long with many verses. Create variety in the carols so that they don't drag.
Please comment on what you're doing with your services. What are you trying that's working? What is God teaching you?
Share reflections with us so we can grow and please God.
You can leave a comment below.
God bless,
Malcolm