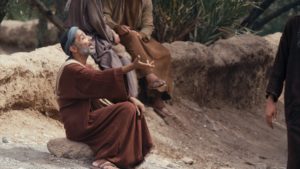 It's good to know if you're coming or going. Occasionally, after a long day and in times of stress, I'm not so sure myself whether I'm coming or going! What about the Gospel writers? In particular, what about the story of the blind man? I'm preaching on the Luke version from chapter 18 this Sunday and it's on my mind.
Mark tells us:  "Then they came to Jericho. As Jesus and his disciples, together with a large crowd, were leaving the city, a blind man, Bartimaeus (which means "son of Timaeus"), was sitting by the roadside begging." (Mark 10:46 NIV11)
However, Luke's version reads: "As Jesus approached Jericho, a blind man was sitting by the roadside begging." (Luke 18:35 NIV11)
Has one of them got a glitch in their GPS? Mark says they were departing, but Luke records them arriving at Jericho. Is this a gift to those who claim the Bible is riddled with contradictions? Not at all. Jericho was a city with a long and complicated history. My Bible software gives three locations for the city (see picture below).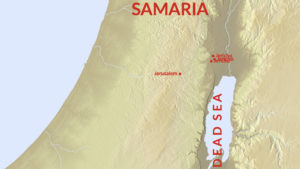 These variations do not indicate uncertainty as to the sites, but the fact that the city was built and rebuilt over the centuries. Two Jerichos were known at the time of Jesus, the old one, famous from the Old Testament, and the new one built nearby by Herod the Great. They sort of merged here and there, so that it would be entirely possible to be both leaving Jericho and arriving into Jericho at the same time.
Any of us who have lived in large towns or cities with significant history may be able to see parallels with our own experience. As an example, London can be viewed in two different ways. The "City of London" is a small area in the heart of "Greater London". One could be leaving (the City of) London and entering (Greater) London at the same time.
Hence, there is no necessary contradiction between Luke and Mark – just a difference of perspective. I hope this helps us to strengthen our confidence in the accuracy of the Bible, and also that it stimulates us to do our own research into tricky questions raised by the scriptures or people around us.
I'll blog some further thoughts on this part of Luke 18 soon. Until then, have a super week, and God bless,
Malcolm