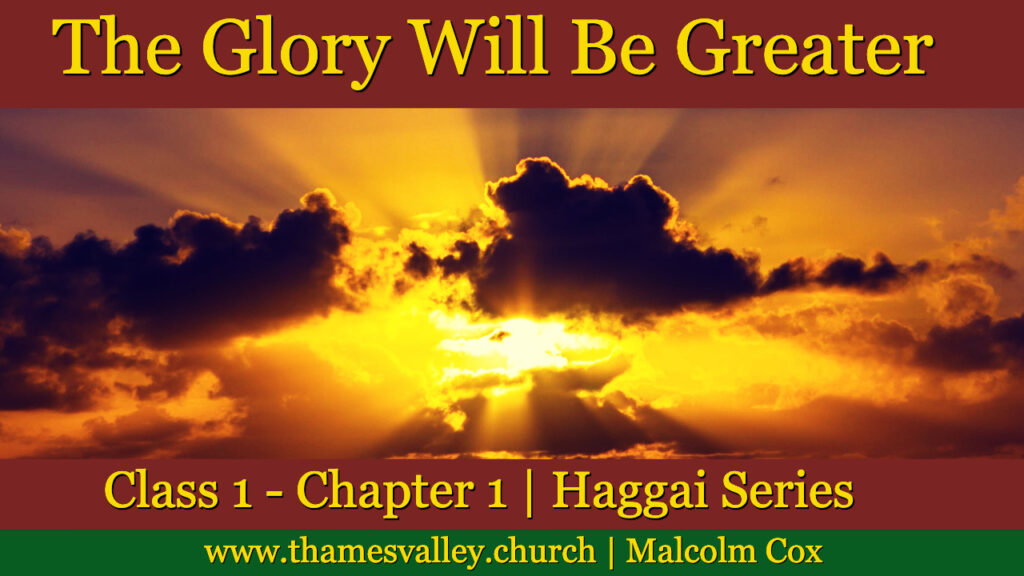 You've found an upload from the Thames Valley churches of Christ. If you'd like to know more go to www.thamesvalley.church where you'll find news, information, resources and much more.

Who is Haggai?
* "His name is one of several in the Old Testament derived from ḥāg, 'festival': Haggi (Gen. 46:16; Num. 26:15), Haggith (2 Sam. 3:4), Haggiah (1 Chr. 6:30). He was probably born on a feast day and therefore named 'my feast'. It is even possible that Haggai was a nickname." Tyndale
* Zechariah was his successor.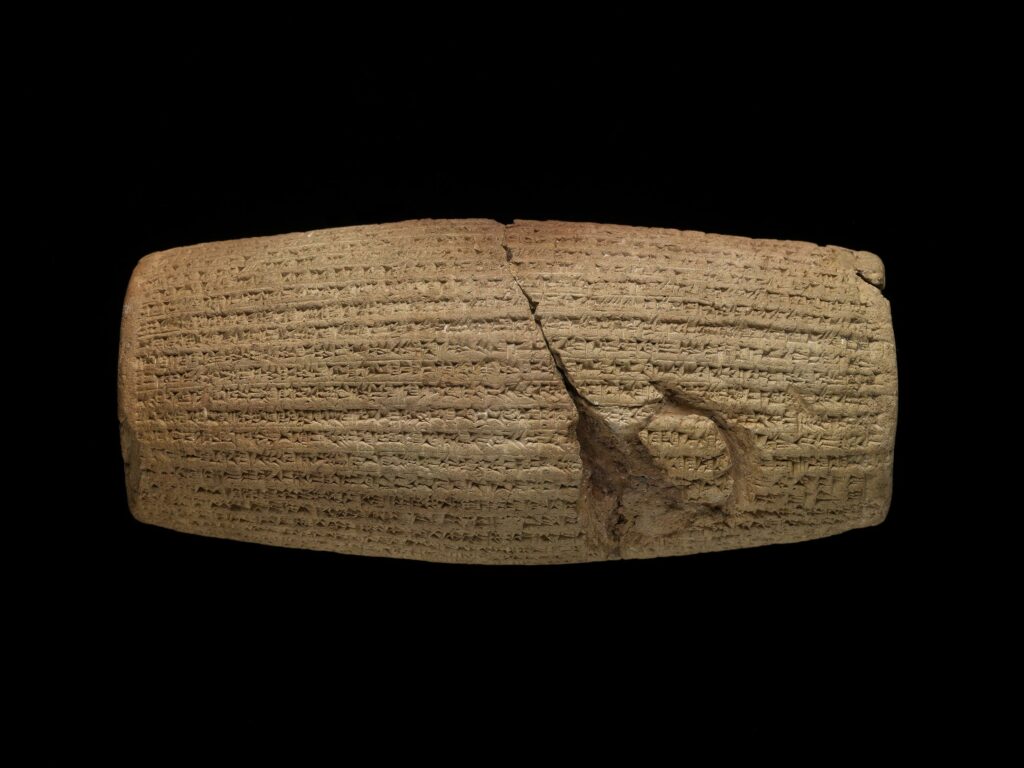 Setting of Haggai
* 538 – Cyrus defeats Babylon and decrees captives can return home
* The Persians had a new policy of returning deported peoples to their homeland and restoring the worship of their native gods. This is not just in the Bible. It is confirmed by the Cyrus cylinder in the British Museum.
* 536 – First Israelites return to Jerusalem (Ezra 1-6). Nothing done. 50,000 returned under Zerubbabel (aka Sheshbazzar) and Joshua the High Priest (Ezra 1 and 2) to found the remnant and start rebuilding the temple.
* 520 – After a hiatus of 15 years Haggai inspires the people to begin rebuilding the temple. This was a crisis, but did not look like it, or feel like it, because the situation was not like previous crises – invasion, exile etc.
* Dates covered in the book. Four dates mentioned all in the second year of the reign of King Darius
* 1:1 – 1st day 6th month, 29 August 520
* 1:15 – 24th day 6th month, 21 September 520
* 2:2 – 21st day 7th month, 17 October 520
* 2:10, 20 – 24th day 9th month, 18 December 520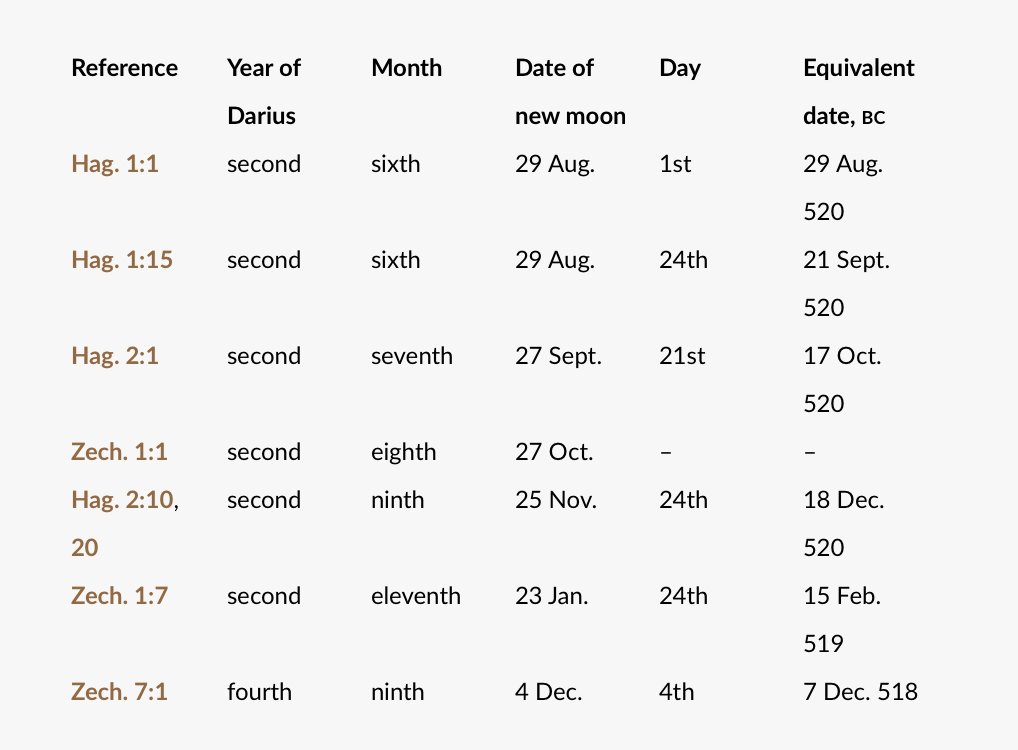 The setting & God speaks, vv1-2
– 'LORD almighty' – LORD of hosts. Angels, stars, armies of Israel? Point – greater than armies of Darius.
– Phrase used a total of 14 times: Hag. 1:2, 5, 7, 9, 14; 2:4, 6–9, 11, 23

Haggai's central challenge, v3-4
– 'is it a time…'? Sarcasm.
– 'In other words, God says, "Is the problem really that you think it's not yet time for me to work? Well, it's amazing that you think it is time for me to work in helping you to build your house. How about mine?' Ray C. Stedman
– 'panelled' could be 'roofed'. May not be luxury.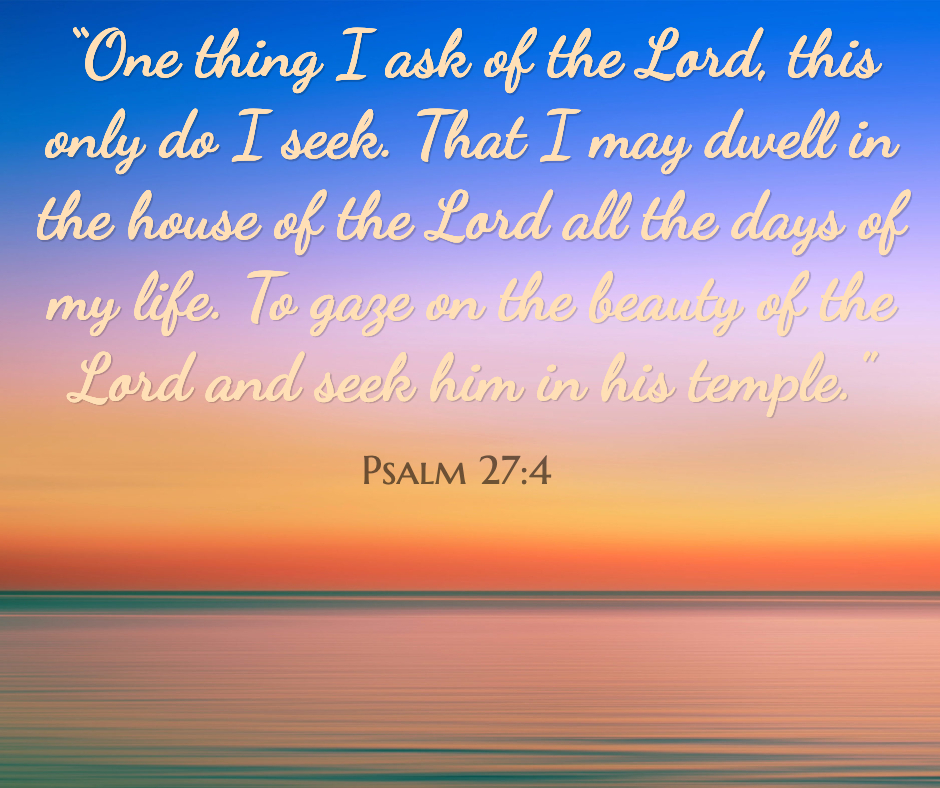 Haggai's call to soberness, v5-11
* 'give careful thought' = "set to heart" (used five times in Haggai 1:5, 7; 2:15, 18). It is an exhortation to think. The heart was the seat of the intellect or volition for the Hebrews. WBC
* Reminds me of 'he who has ears to hear', Rev 2:7; Mark 4:9, Mark 4:23
* Were they confused because what they thought God had promised had not occurred? Isaiah 35:1 promised desert flowering, but their crops were failing.
* They have prevented God from experiencing pleasure and receiving honour. Not a good place to be!
* What channels do we have for giving God pleasure?
* "So we make it our goal to please him, whether we are at home in the body or away from it." 2 Corinthians 5:9
* "so that you may live a life worthy of the Lord and please him in every way: bearing fruit in every good work, growing in the knowledge of God," Colossians 1:10
* What channels do we have for ensuring God receives honour?
* Struggle to put God first is one for all the ages, "But seek first his kingdom and his righteousness, and all these things will be given to you as well. Therefore do not worry about tomorrow, for tomorrow will worry about itself. Each day has enough trouble of its own."Matt 6:33–34

The people act, vv12-15
God reassures
God acts
The people act
– "Isaiah, Micah and Zephaniah had spoken about a chastened, humble, obedient remnant that would return to be the people of Yahweh. Since these people have obeyed the voice of Yahweh and Haggai, they are now called "the remnant.""
– Reiteration of promise to Moses, "And God said, "I will be with you. And this will be the sign to you that it is I who have sent you: When you have brought the people out of Egypt, you will worship God on this mountain.""Exodus 3:12

Building a G.R.E.A.T. church
1. God-Focussed
2. Relationship-Based
3. Enabling our Children to Become Christians
4. Always Free, But Spiritual
5. Toiling to Build the Church Well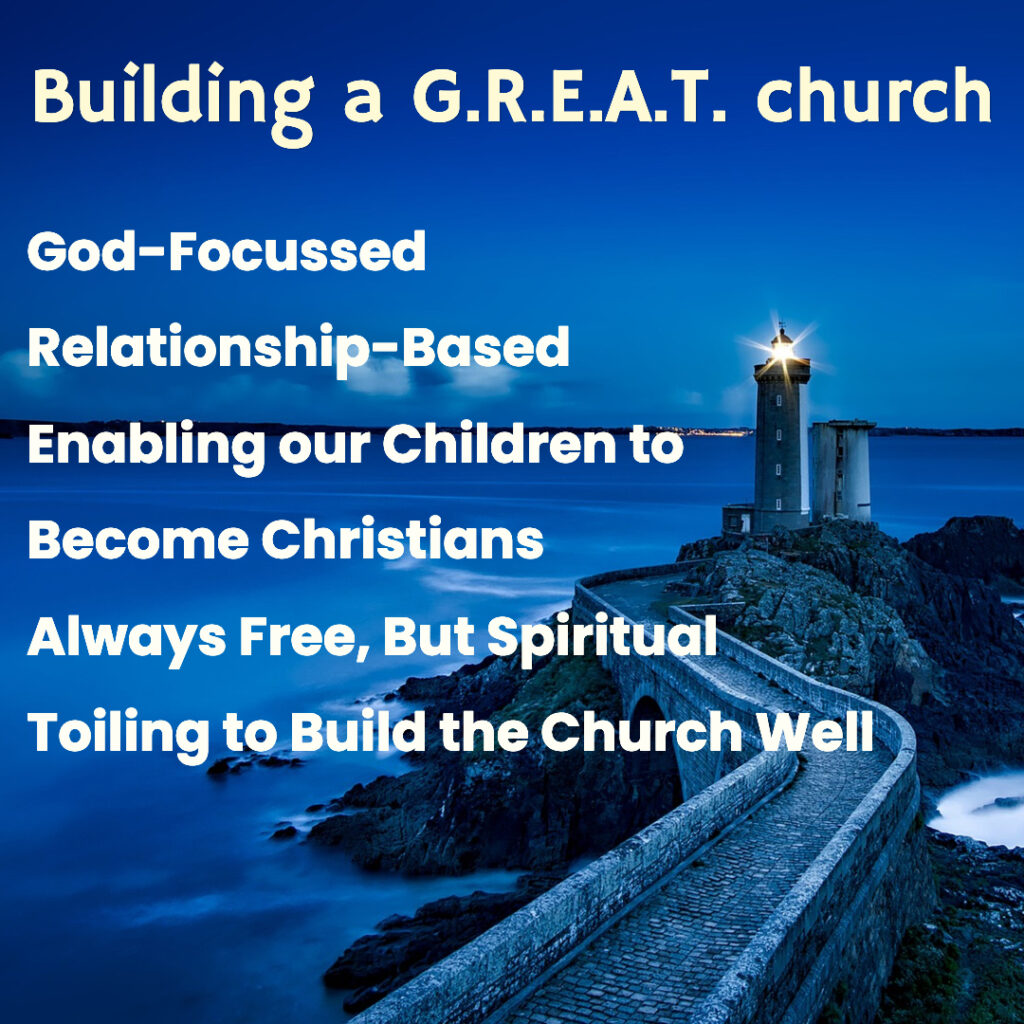 Questions and points for reflection:
1. God's timing vs ours
2. Missing what is most important to God?
3. Anything 'incomplete' in my 'ministry' – personal or group?
4. How please God?
5. How bring God honour?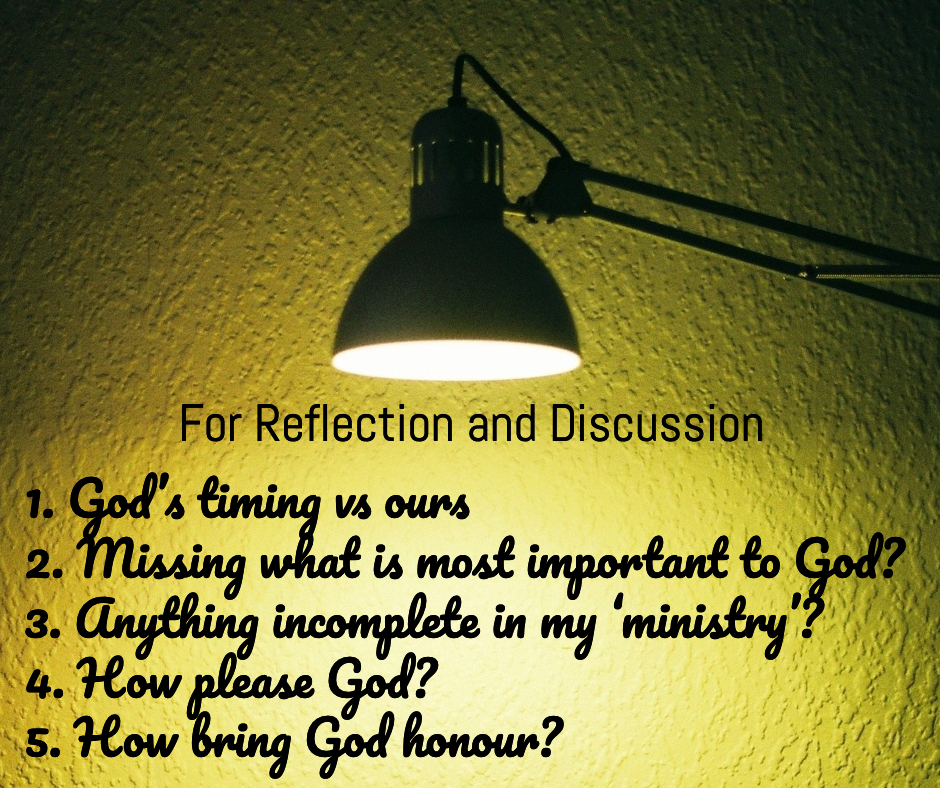 Next time Haggai 2:1-9

Please add your comments on this week's topic. We learn best when we learn in community.

Do you have a question about teaching the Bible? Is it theological, technical, practical? Send me your questions or suggestions. Here's the email: [malcolm@malcolmcox.org](mailto:malcolm@malcolmcox.org).

If you'd like a copy of my free eBook on spiritual disciplines, "How God grows His people", sign up at my website: http://[www.malcolmcox.org](http://www.malcolmcox.org/).

Please pass the link on, subscribe, leave a review.

God bless, Malcolm