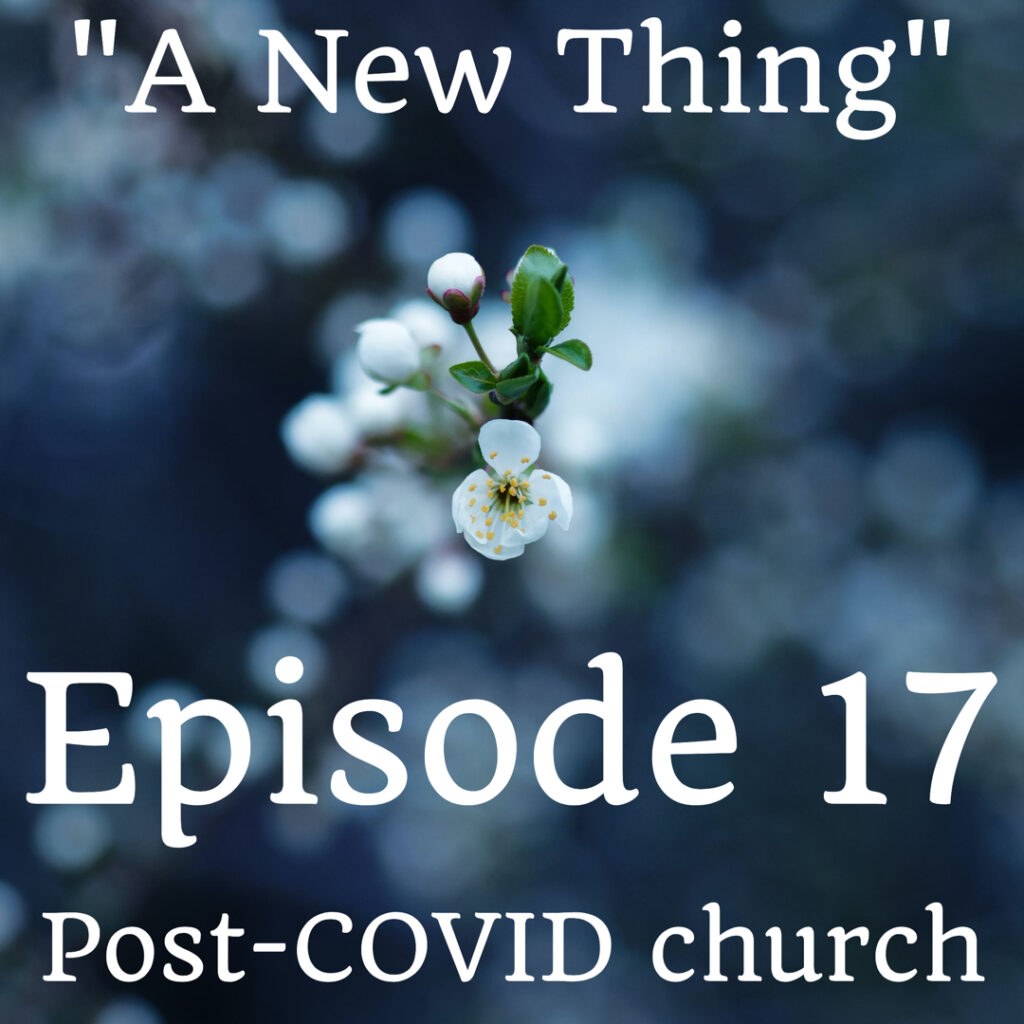 "Is not the cup of blessing which we bless a sharing in the blood of Christ? Is not the bread which we break a sharing in the body of Christ? Since there is one bread, we who are many are one body; for we all partake of the one bread."

(1Corinthians 10:16–17 NAS95)
What lessons has God taught us in the online church COVID era? He is doing something new.
"See, I am doing a new thing! Now it springs up; do you not perceive it? I am making a way in the wilderness and streams in the wasteland." (Isaiah 43,19 NIV11)
This new podcast series is my attempt to think through what we have learned, what we might retain and what we might do differently now that we are moving into meeting together physically again.
Today I would like to ask you what you are doing or think we could do to help make the Lord's Supper more of a communal event, given that most of us are using capsules for a wafer and grape juice rather than a loaf?
Please add your comments on this week's topic. We learn best when we learn in community.
Do you have a question about teaching the Bible? Is it theological, technical, practical? Send me your questions or suggestions. Here's the email: malcolm@malcolmcox.org.
If you'd like a copy of my free eBook on spiritual disciplines, "How God grows His people", sign up at my website: http://www.malcolmcox.org.
Please pass the link on, subscribe, leave a review.
"Worship the LORD with gladness; come before him with joyful songs." (Psalms 100:2 NIV11)
God bless, Malcolm